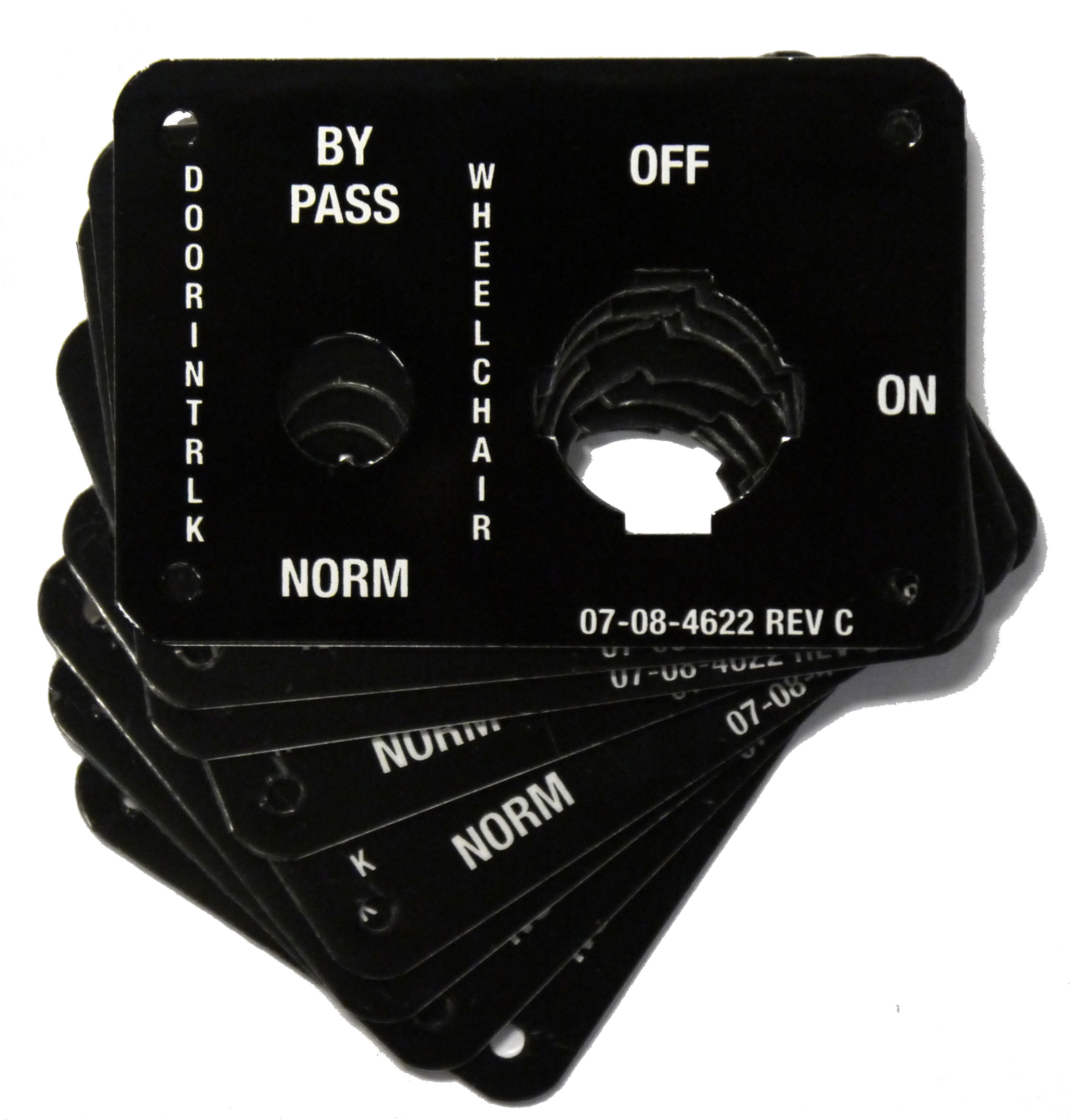 Known as the most durable aluminum substrate on the market, Metalphoto® is a photosensitive, anodized metal used in a wide range of industrial applications. Developed in the 1950's, Metalphoto is a preferred choice for many Original Equipment Manufacturers (OEM's), particularly the government and military.
Because they meet military specifications, Metalphoto parts are often used for military-grade specifications and can withstand even the harshest conditions, including sunlight, corrosion, chemicals, and extreme temperatures.
For nearly 70 years, U.S. Nameplate has been the supplier of choice for large industries including construction, electronics, and the military. These original equipment manufacturers know they can trust the durability and performance of all our products.
From nameplates to asset tags and VIN plates to control panels, U.S. Nameplate uses an advanced process to protect all the products we produce.
You'll appreciate how easily we can create and customize your Metalphoto products. If your image or text can be photographed, we can design a clear and crisp reproduction. We use your film and process it directly on to the plate. In fact, Metalphoto offers the highest graphic resolution capability of any metal. It is also more environmentally friendly than traditional acid etching used on many nameplates.
One of Metalphoto's unique image features is that we can produce thousands of nameplates in a single run. Further, those plates can be very incredibly detailed and can include serial data, barcodes, and even symbols.
Here's how the Metalphoto process works: We begin with an anodized aluminum base. Using your specifications, we imprint your plate with your custom instructions. Then we embed the metal with graphics by embossing the surface with metallic silver particles. Finally, we seal the image and cover it with a hard anodic layer. This tough coating resists chips, chemicals, and other debris.
Available in thicknesses ranging from .003″-.125", Metalphoto can be finished in matte, satin, or satin gold and will accept a variety of adhesives for mounting.
The end result is an extremely tough (as hard as a sapphire), static resistant, and sharp image. In fact, the Metalphoto imaging process is so rugged that we guarantee our printing will last up to 20 years, even in the harshest conditions.
Our long-lasting Metalphoto products save you money and time and stress. Once you order with U.S. Nameplate, you know your labels will last. Why trust your important project to anyone else than U.S. Nameplate?
For more information, request a quote online or contact us at (319) 895-8804.