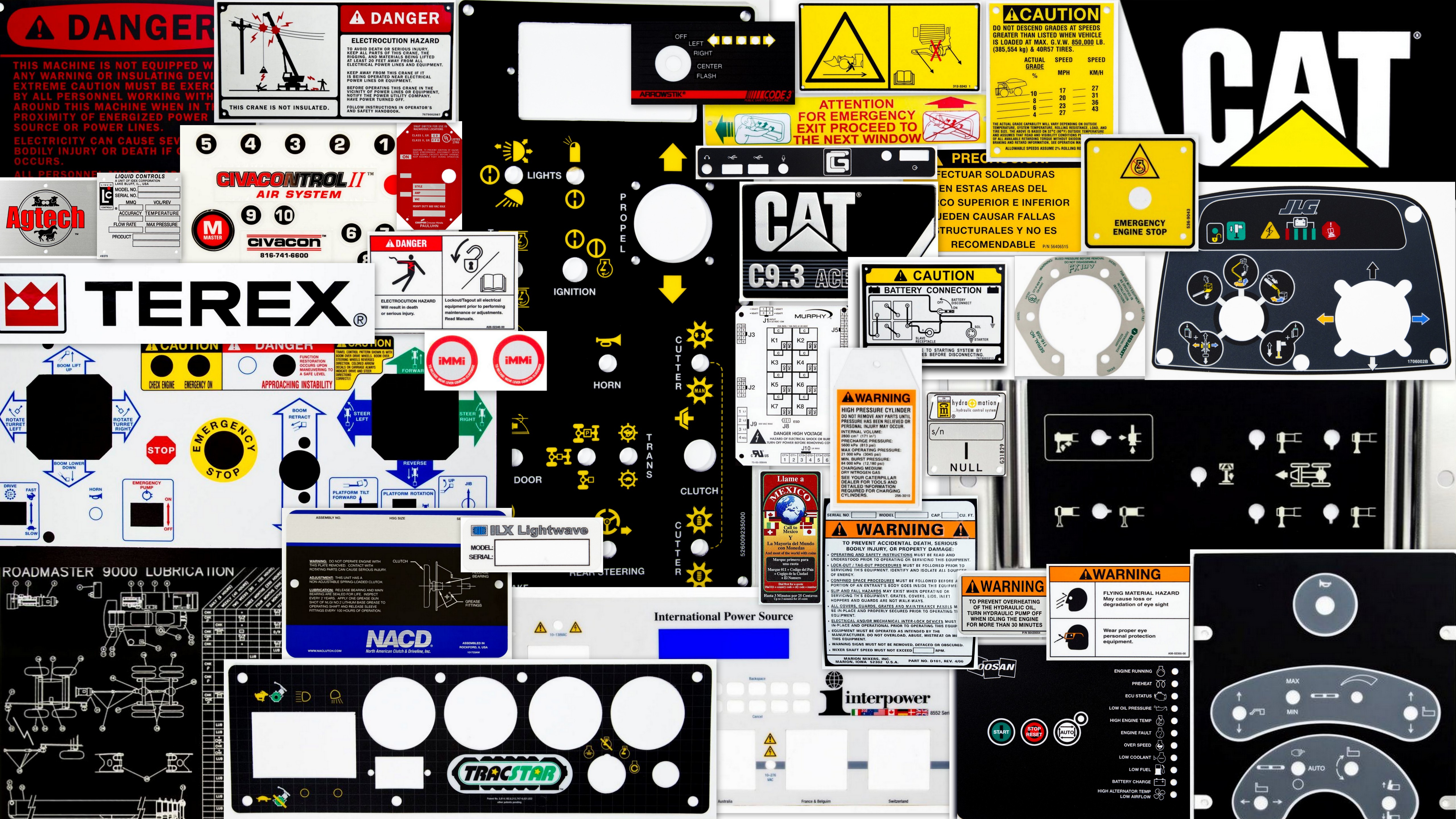 At U.S. Nameplate, we build our products to last. In fact, some of our nameplates are durable for up to 25 years. No matter what the conditions or job—sweltering heat, freezing cold, underground work, and continual outdoor exposure—our metal nameplates really take a beating.
We offer custom work using aluminum, stainless steel and brass metal plates. For outdoor use, U.S. Nameplate Company uses a special metal etching process that actually becomes part of the metal.
While these materials and processes are durable and tough, there are tried and true methods to ensure they last even longer. The more effectively you can protect and preserve your metal nameplate, the more time and money you'll save.
But first, it's important to understand just why metals deteriorate.
All metals—depending on where they fall on the Galvanic Series—have the potential for corrosion. Corrosion is the atmospheric oxidation of metals. When metals corrode, they begin to disintegrate at the surface through a chemical reaction. Many factors can accelerate this corrosion process, including:
Temperatures: If your equipment is stored or operated in a hot, moist climate, corrosion will occur at a faster rate.
Salt: Whether it's road salt or saltwater, salt accelerates the rate of metal rust and corrosion.
Water damage: The lower the ph (acidity) of the water that comes into contact with your nameplate, the quicker the rate of corrosion.
Bacteria: When colonies of bacteria form on metal, they speed up the corrosion process and cause pitting on the metal surface.
According to the Corrosion Technology Laboratory at NASA, stainless steel is an excellent choice to prevent general corrosion. At U.S. Nameplate, our stainless steel nameplates are available in thicknesses ranging from .010″ – .035″ with a 2B mill finish.
Aluminum is another great metal choice to reduce the damage of corrosion. Again, according to NASA, aluminum offers superior atmospheric corrosion capabilities. We can customize any nameplate using aluminum or anodized aluminum at thicknesses ranging from .005-.125." In addition, you can choose from a wide variety of finishes including black, bright, brushed, clear, foil, red, and gold.
Brass nameplates contain zinc as the primary alloy element. In general, the higher the amount of zinc, the lower the corrosion resistance. U.S. Nameplate offers a brushed finish brass in thicknesses ranging from .020″ – .032."
From simple solutions to more advanced electrochemical strategies, this guide is a good resource for minimizing corrosion for all your metal nameplates and equipment.
Trust U.S. Nameplate to fabricate your nameplates and then laminate, machine or die or digitally cut them according to your specifications. Request a quote or call us today.