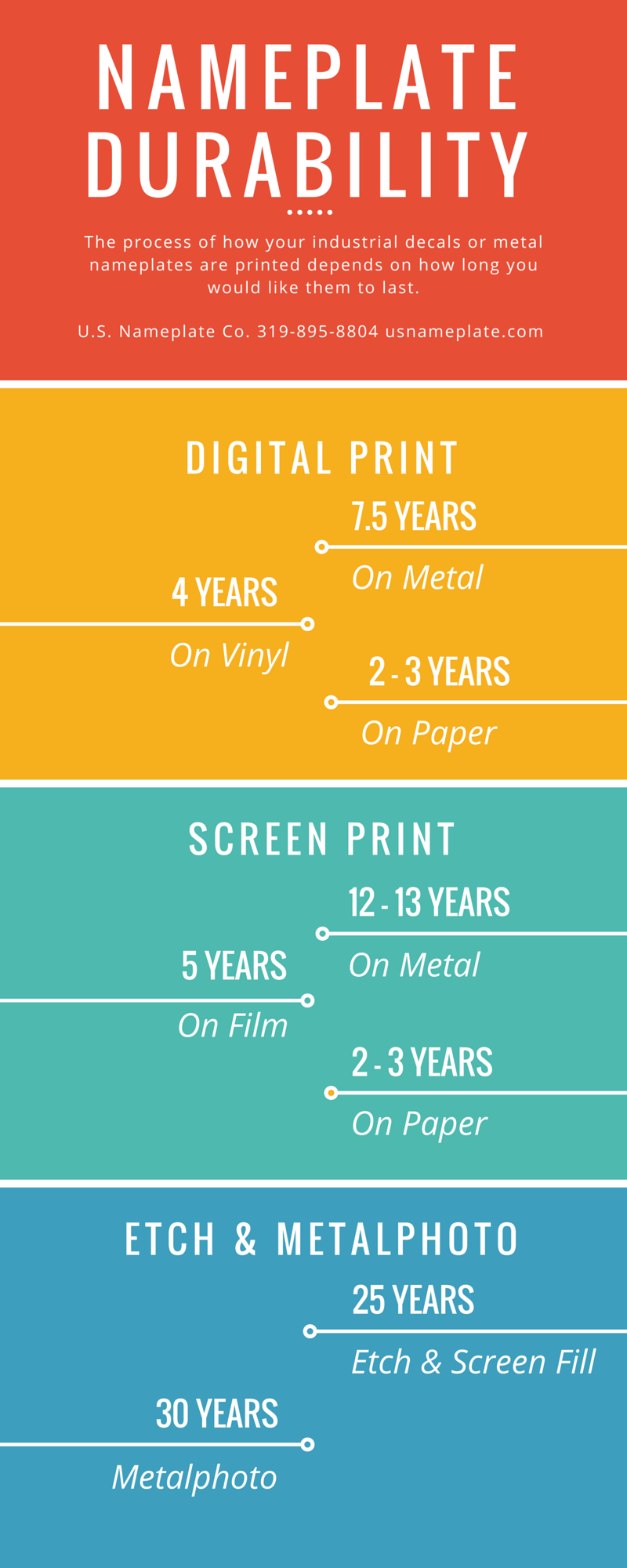 Nameplate Processes & Durability
The printing process and materials used for your nameplate will affect its durability and longevity. Generally, digital printing will last 2-3 years on paper, 4 years on vinyl and around 7 years on metal. Screen printing can last up to 12-13 years on metal, but only 5 years on film and 2-3 on paper. Etching and Metalphoto are the most durable processes used on metal nameplates and can last up to 30 years.
Our nameplate experts are happy to help you find the right material and printing option for your nameplate needs. Give us a call or contact us for more information.
Share this Image On Your Site