Look around you. Nearly everything you see has a mark, a label, a sign or a brand. Now imagine a world without labels. We would live in a constant state of confusion and stress.
Since 1946, U.S. Nameplate Company has been in the business of creating and manufacturing nameplates, custom industrial decals, safety labels, graphic overlays, and more. We're experts at bringing order to a chaotic world.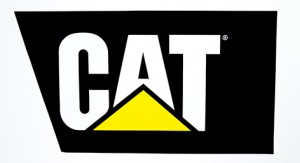 We custom design and create custom industrial decals, labels, and tags for more than 3,000 Original Equipment Manufacturers. Companies, large and small, rely on us for accuracy and superior quality.
Among our many solutions, U.S. Nameplate Co. offers custom designed industrial decals. These sturdy products not only provide distinctive branding for the company, they also provide clear branding for each company's products. The decals are a quick and efficient way to label equipment, tools, technology and more.
U.S. Nameplate Company serves many industries that operate in rugged and unpredictable conditions. From the military to mining and from construction to transportation, the decals we manufacture must withstand the same harsh treatment.
We're proud to produce safety decals that:
Can survive 2-5 years of outdoor exposure
Include a UV clearcoat to prevent fading
Offer adhesive backing based on your surface application
Contain lamination with protective film
U.S. Nameplate Company customers know that with our industrial strength decals, they can apply them and forget them—they're that durable—and knowing that provides peace of mind. In dangerous conditions, our safety labels provide clear instructions and promote safety on the job.
Our graphic artists can work with you to custom design your safety labels, or we are proficient at producing your parts per your specifications. And with three material choices—polycarbonate, polyester, and vinyl—and dozens of colors and finishes, we can easily create the perfect decal. We'll also custom cut your decals to fit your specifications and ship them to you in rolls, strips or individual pieces.
Contact U.S. Nameplate Company today at 800-553-8871 to request a quote.